FIFA WC 2022 Group C: FIFA WC 2022 Group C is next in line and holds a number of world-class players ready to set the stage on fire once again.
The Group C consists of former Champions Argentina, Poland, Mexico and Saudi Arabia; in what is assumed to be a daunting group.
Argentina is in sensational form and eyeing another opportunity to reach the ultimate crown and will be led by the mercurial Messi.
Poland and Mexico will once again contest this World Cup with dreams and aspirations.
AFC representatives Saudi Arabia make up the Group C table by participating in their 7th FIFA WC.
Group C Fixtures & Schedule
| | | | |
| --- | --- | --- | --- |
| Date | Match | Time (IST) | Stadium/Venue |
| Tuesday 22nd Nov | Argentina vs Saudi Arabia | 03:30 PM | Lusail Stadium |
| Tuesday 22nd Nov | Mexico vs Poland | 09:30 PM | Stadium 974 |
| Saturday 26th Nov | Poland vs Saudi Arabia | 06:30 PM | Education City Stadium |
| Sunday 27th Nov | Argentina vs Mexico | 12:30 AM | Lusail Stadium |
| Thursday 1st Dec | Poland vs Argentina | 12:30 AM | Stadium 974 |
| Thursday 1st Dec | Saudi Arabia vs Mexico | 12:30 AM | Lusail Stadium |
The group is to be played in a round robin format with the top 2 teams qualifying for the next round whereas the 3rd and 4th place bid goodbye.
If points are similar at the end of the group stage, then the qualifiers are selected on basis of Goal difference.
Group C is a daunting group given the teams on shows and quality each side possesses.
Analysis Per Team
Argentina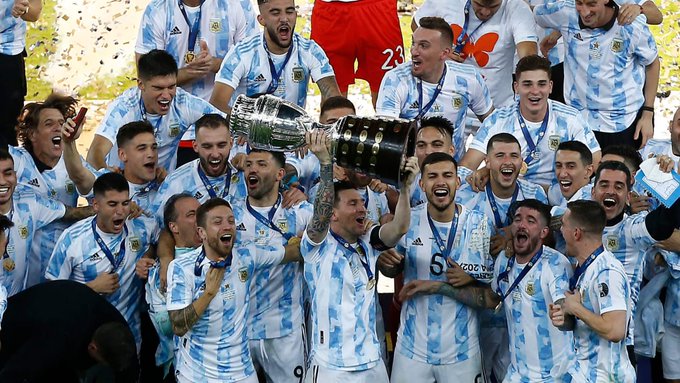 Also read: FIFA World Cup 2022 Group A: Qatar, Netherlands, Senegal & Ecuador, Squad, Fixtures & Schedule, Matches, Teams Details; All You Need to Know
La Albiceleste make yet another appearance at the World Cup and pose with the record of winning the title twice (1978 and 1986).
The team is on a 32-match unbeaten run heading into the World Cup which has included the Copa America and Finalissima titles.
Argentina led by coach Scaloni and captain Lionel Messi are heading into this tournament as one of the title contenders.
Lionel Messi will be in action for his 5th successive WC and hopes to make it his own this time after falling short 2 editions earlier.
🙌🏆🇦🇷 @Argentina #Finalissima pic.twitter.com/vtuOoE8eZS

— ▲BarçAri⚡Itanimulli❂ (@ariifcb10) June 18, 2022
Scaloni's side poses great threat, quality and experience with the likes of Di Maria, Martinez, Dybala, Lo Celso and many others.
The 2-time Champions are one of the most well-rounded sides currently in world football and will be an absolute riot if they get their act together.
This White and Sky Blue outfit is in prime form and are rooted to go the distance by many.
Messi and Co secured a 16th place finish in the 2014 edition after losing to France in the Round of 16 stage.
Mexico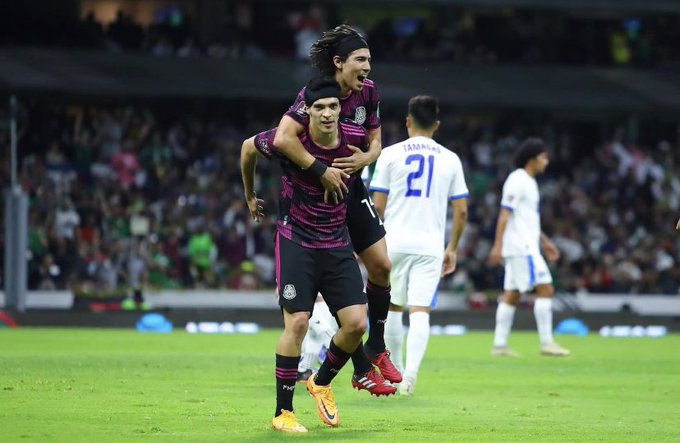 Also read: FIFA World Cup 2022 Group B: England, United States, Iran, Wales; Squad, Fixtures & Schedule; All You Need to Know
El Tri returns for their 17th World Cup tournament overall and 8th in succession. Mexico have always been strong challengers but falter at the knockout stages.
The Mexican side has secured Round of 16 spots in their previous 7 WC events and aim for better shows this time around.
RT IF YOUR NATIONAL TEAM IS GOING TO THE WORLD CUP!!!!! 🇲🇽⚽️🔜🌍🏆🇶🇦#MiSeleccionEnQatar pic.twitter.com/dR3rxzn3fW

— Mexican National Team (@miseleccionmxEN) March 31, 2022
Led by their goalkeeper Guillermo Ochoa; Mexico sealed their spot in the WC by finishing 2nd in their Qualification table behind Canada.
They consist of forwards Jimenez, Corona, Mori; who have been in great form.
There is plenty of experience in mid-field and defence and Mexico has shown immense tenaciousness when required.
Hence, they are the dark horses in the group and can't be taken lightly.
Poland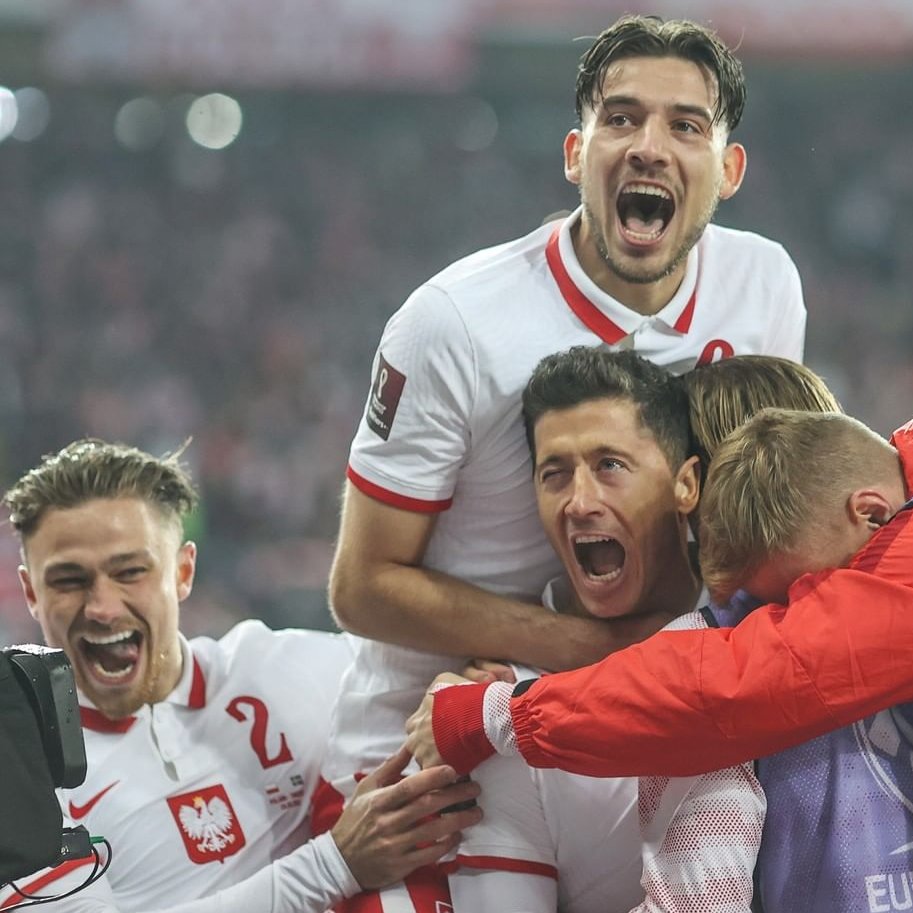 Also read: FIFA World Cup 2022 Group H: Portugal, Ghana, Uruguay & South Korea, Squad, Fixtures & Schedule, Matches, Teams Details; All You Need To Know
The Polish team had to endure a play-off win over Sweden to make it through and secured a 9th appearance at the WC finals.
Poland managed a group stage finish in 2018 and aim to exceed expectations as they have the quality in their squad.
The Eagles are led by captain Robert Lewandowski, who has showcased his goal-scoring prowess in Europe for quiet a number of seasons.
Apart from him, the likes of Milik, Piatek, Zurkowski, Linetty and others pose a significant threat due to their experience and skills.
A 2-0 win over Sweden secured Poland's ticket to Qatar 2022! ✈️ pic.twitter.com/ozjkLEKaDD

— 90min (@90min_Football) March 29, 2022
Lewandowski and Co may not pose the side capable of going the distance, but is another team with plenty of potential.
Saudi Arabia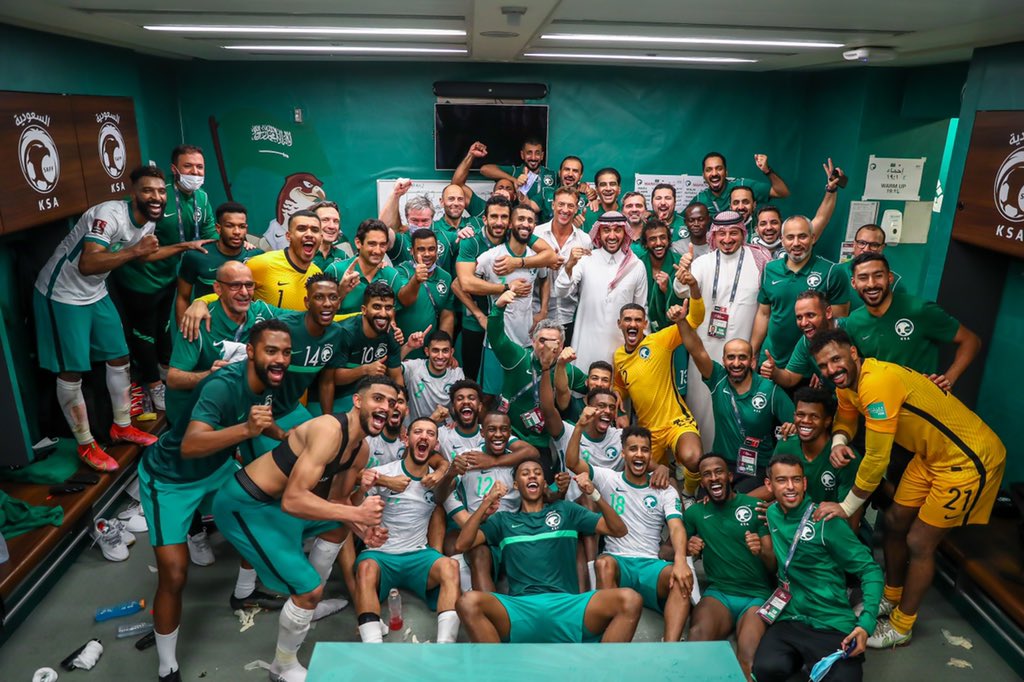 Saudi Arabia enter their 7th World Cup and are put in one of the toughest groups of the competition.
The Green or Arabian Falcons sealed a top place finish in their AFC WCQ's to seal their place in Qatar.
Saudi has lacked experienced at the World Stage and hope to use this chance in Qatar, by playing freely.
Salman Al-Faraj leads out his young team in the WC and hopes to see the team gain experience.
The Asian side heads into the World cup with successive defeats and aren't in the best of shapes.
They face Ecuador & USA in two friendlies before their WC campaign kicks off and hope to utilize these opportunities.