FIFA WC 2022 Group D: FIFA WC 2022 Group D poses another challenge as it is headed by the defending 2018 World Cup champions, France.
Group D Is headed by the defending champs, France alongside the likes of Denmark, Tunis and the Socceroos in Australia.
This group is surely one to liven up the occasions as the world champions, France hope to start their campaign well and break the hoodoo.
In FIFA WC's, the defending champions have not managed to successfully defend the title and France will be looking to prove their doubters wrong.
Group D Fixtures & Schedule
| | | | |
| --- | --- | --- | --- |
| Date | Match | Time (IST) | Stadium/Venue |
| Tuesday 22nd Nov | Denmark vs Tunisia | 06:30 PM | Education City Stadium |
| Wednesday 23rd Nov | France vs Australia | 12:30 AM | Al Janoub Stadium |
| Saturday 26th Nov | Tunisia vs Australia | 03:30 PM | Al Janoub Stadium |
| Saturday 26th Nov | France vs Denmark | 09:30 PM | Stadium 974 |
| Wednesday 30th Nov | Australia vs Denmark | 08:30 PM | Al Janoub Stadium |
| Wednesday 30th Nov | Tunisia vs France | 08:30 PM | Education City Stadium |
The group is to be played in a round robin format with the top 2 teams qualifying for the next round whereas the 3rd and 4th place bid goodbye.
If points are similar at the end of the group stage, then the qualifiers are selected on basis of Goal difference.
Group D looks easy on paper but at an event such as the World Cup, we are always in for surprises.
Analysis Per Team
France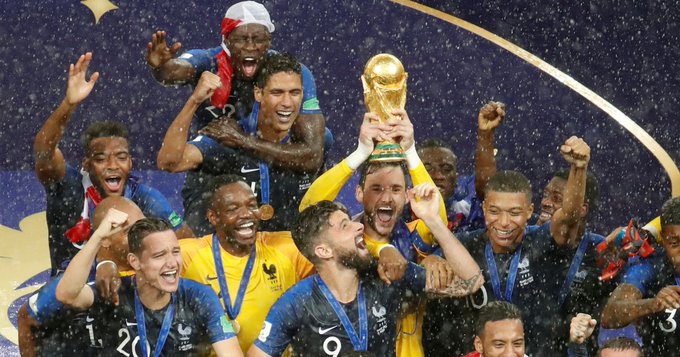 Also read: FIFA World Cup 2022 Group A: Qatar, Netherlands, Senegal & Ecuador, Squad, Fixtures & Schedule, Matches, Teams Details; All You Need to Know
The defending champions are back for their 16th World Cup finals and their 6th successive event.
Didier Deschamps' men hope to repeat the success of Russia 2018 when they beat Croatia to register their 2nd ever World Cup title.
Les Bleus are currently not in the best of forms but come the World Cup and we are sure to see their top players strike and how.
The French team will be captained by Lloris and poses a galaxy of wonder players in Kanté, Varane, Pavard, Pogba, Mbappé and many others.
Leading their forward-line is their supremely gifted and in-form potential Ballon D'or winner, Karim Benzema.
France has a number of genuine quality players that can turn games around in a jiffy and take control of the situation.
Will they be affected by the baggage of World Champions? Only time will tell.
But one thing is sure; France are once again one of the favourites for the Qatar based event.
Denmark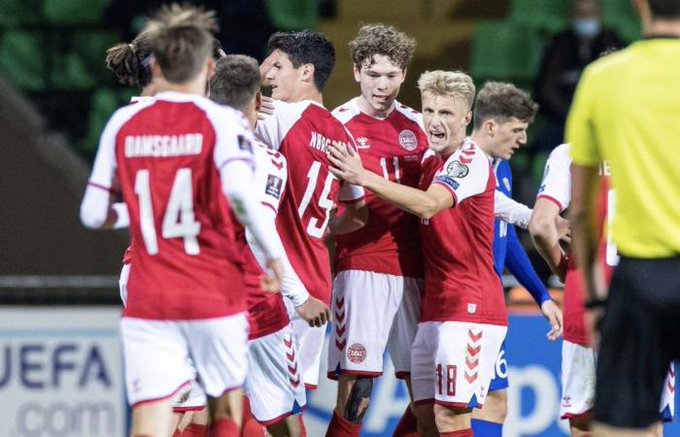 Also read: FIFA World Cup 2022 Group C: Argentina, Mexico, Poland & Saudi Arabia; Squad, Fixtures & Schedule; All You Need to Know
The Danish side qualified for their 6th WC finals as they finished top of their qualifier group with 27 points from 10 matches.
Denmark won 9 of their 10 matches and were in touching distance of creating the full record. However, with qualification sealed first the battle was won.
Now the Danish side head into Qatar in good form and are potential dark-horses for this tournament.
Over recent times, Denmark has proved to be a thorn in the flesh of oppositions with their supreme style of play and zealous attitude.
Denmark qualifies for FIFA Worldcup 2022. 2nd team to qualify for FIFA WC Qatar 🇶🇦.#FIFAWorldCupQualifiers #Denmark pic.twitter.com/JoWL5TlpnQ

— CR7XMunawar (@nfrfutball) October 13, 2021
The Red and Whites could only reach the Round of 16 stage in 2018 but have the squad to make it count this time.
With a mixed bag of youth and experience, Denmark aims to impose themselves with the likes of Eriksen, Dolberg, Mæhle and others.
Tunisia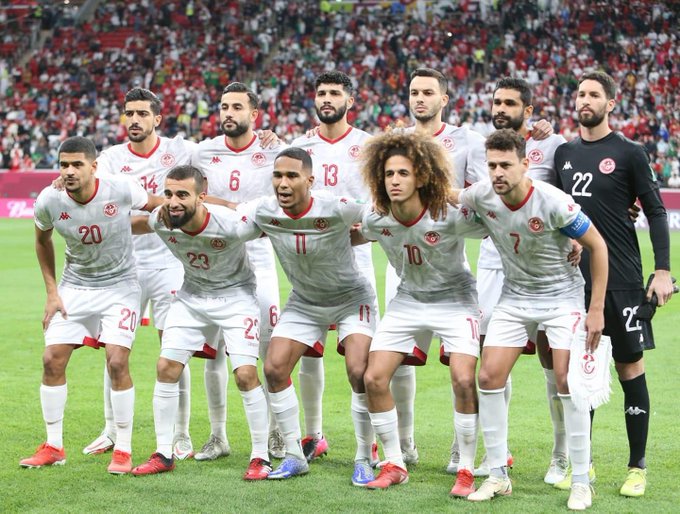 Also read: FIFA World Cup 2022 Group B: England, United States, Iran, Wales; Squad, Fixtures & Schedule; All You Need to Know
Tunisia returns to the WC stage once again after being part of the 2018 event in Russia.
The African side overcame Mali in the CAF Final of the World Cup Qualifiers to secure their place in the event.
The Tunisia side hope to seek inspiration and play with free spirit as they participate in their 6th World Cup.
They have never managed to go past the group stage in the WC finals but hope to seek and inspire future generations with their performances.
Led by captain Youssef Msakni, Tunisia head into the tournament on the back of good form.
Khazri, Mjebri and Zemzemi are some of their top performers hoping to create an impression.
Australia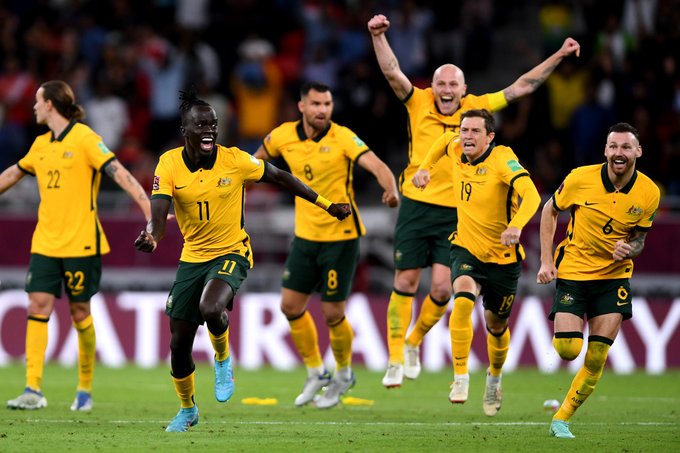 Also read: FIFA World Cup 2022 Group H: Portugal, Ghana, Uruguay & South Korea, Squad, Fixtures & Schedule, Matches, Teams Details; All You Need To Know
The Socceroos are back at the World Stage to participate in their 6th FIFA WC and 5th one in succession.
Australia secured their place in the 2022 WC by beating Peru 5-4 on penalties in the play-off match.
The Australian national team hasn't been able to progress past the group stage in the previous three editions and are looking to make things right.
After the magnificent achievement of gaining a spot in the World Cup, the men in yellow hope to fire on all cylinders.
Led by Graham Arnold and Matthew Ryan, the Aussies take the flight to Qatar with another opportunity to impress their fans worldwide.
In nail-biting finish, #Australia beats #Peru in penalties to clinch last spot in Group D of @FIFAWorldCup football championship to be held in #Qatar. #PeruvsAustralia ended 0-0 in match time. Socceroos are 42nd team to qualify for #Qatar2022, their 6th appearance. #MIG @FIFAcom pic.twitter.com/be2mV8i2MN

— MEDIA INDIA GROUP (@mediaindiagroup) June 14, 2022
The Asian side are one of the finest on their continent but have faltered at the World Stage.
The opportunities, efforts are visible but the killer punch and experience is where they lack.
Could this be the time of the Socceroos? A little too early probably but one must not count them out when it comes to stepping up.